Remote pc spyware and hacking softwares
1. Sniper Spy (Remote Install Supported)
Editors Rating:
8/10
SniperSpy
is the industry leading
Remote password hacking software
combined with the
Remote Install and Remote Viewing feature.
Once installed on the remote PC(s) you wish, you only need to login to your own personal SniperSpy account to view activity logs of the remote PC's! This means that you can view logs of the remote PC's from anywhere in the world as long as you have internet access!
Do you want to Spy on a Remote PC? Expose the truth behind the lies! Unlike the rest,
SniperSpy
allows you to remotely spy any PC like a television! Watch what happens on the screen LIVE!
The only remote PC spy software with a SECURE control panel!
This Remote PC Spy software also saves screenshots along with text logs of chats, websites, keystrokes in any language and more. Remotely view everything your child, employee or anyone does while they use your distant PC. Includes LIVE admin and control commands!
SniperSpy Features:
1. SniperSpy is remotely-deployable spy software
2. Invisibility Stealth Mode Option. Works in complete stealth mode. Undetectable!
3. Logs All Keystrokes
4. Records any Password (Email, Login, Instant Messenger etc.)
5. Remote Monitor Entire IM Conversations so that you can spy on IM activities too
6. Captures a full-size jpg picture of the active window however often you wish
7. Real Time Screen Viewer
8. Remotely reboot or shutdown the PC or choose to logoff the current Windows user
9. Completely Bypasses any Firewall
For more information on this program and download details visit the following link
SniperSpy
2. Win Spy (Remote Install Supported)
Editors Rating:
7/10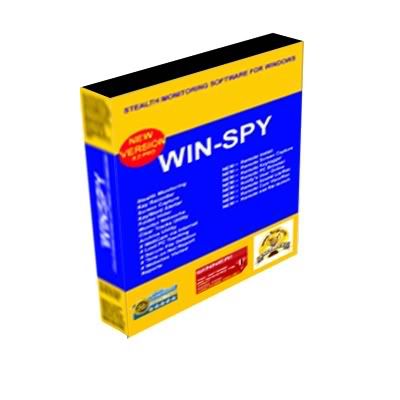 Winspy keylogger
is a Complete Stealth Monitoring Package that can spy on both your Local PC and Remote PC. It includes Remote Install and Realtime Remote PC Viewer. Win Spy Software will capture anything the user sees or types on the keyboard. A special hotkey is used to login and access the program. Users will not be able to terminate or uninstall Win-Spy.
Win-Spy Software operates in stealth mode. It will not appear in Windows Start, System Tray, Desktop, Task Manager or Add/Remove Programs.
Win Spy Features:
1. Monitor Chat Room (dual side) and web activity
2. Remote Monitor any Email
3. Remote Monitor children's activity on any PC
4. Records any Password (Email, Login, Instant Messenger etc.)
5. Monitor Remote PC Webcam
For more information on this program and download details visit the following link
Win Spy
3.Mobile spy(Cellphone hacking)
Editors Rating:
9/10
There exists many cell phone spy softwares on the market and hence people often get confused about which cell phone spy software to go for. To make this job simpler for you we personally tested some of the top cell phone spy softwares and based on the results we conclude
Mobile Spy
as one of best one.
Mobile Spy
is one of the best and award winning cell phone spy softwares on the market with an affordable price. Mobile Spy team provides an excellent support and hence it becomes just a cakewalk to spy on your favorite cell phone! Today with an excessive usage of cell phones by many teenagers it becomes necessary for their parents to perform cell phone spying. So what are you waiting for? If you're really serious to spy on a cell phone then Mobile Spy is for you. Go grab
Mobile Spy
now and expose the truth.
To find why Mobile spy is the the best here is the
complete review of mobile spy